Austrian Lviv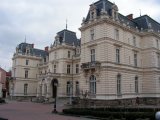 Three hour tour in ancient Lviv of the XVIII – XIX century, during the reign of the Austrian emperors, which enriched Lviv by the buildings and neighborhoods of unmatched beauty.

The excursion "Austrian Lviv" guiding you through the contemporary architectural monuments. They are made in different styles: classicism, eclecticism, baroque.

The program of the tour includes:

Marian Square, pharmacy and Mikolasha passage (first kerosene lamp), Potocki Palace was the residence of Count Alfred Potocki;


"The first Lviv's scyscaper" (as a seven-story building officially became a four-story);


The Art Gallery, Reserch library, Main Post;


The Sejm Krajowy (parliament);


Rohatyn Kamianytsia (now it is "Puzata Hata"), railway administration, Kryva Lipa passage;


The George Hotel, Grand Hotel is the place where was born the writer von Sacher-Masoch ( The term "masochism" is derived from his name);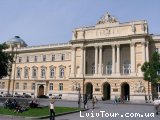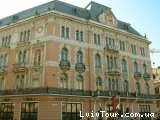 The philharmonic;


Mykola Lusenko Lviv state academy of music;


The Palace of Justice;


The officers casino and owners of horses factories casino (place where it was filmed playing chess between D'Artagnan and Cardinal Richelieu);


The legendary cafe of mathematicians "Shkotska" (Scottish);


Zalewski confectionery ( There products delivered by special plane to Paris);


The main building of the University of Austrian period and the Academic street.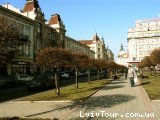 | | |
| --- | --- |
| Number of persons | The cost for a group tour, UAH |
| 1-5 persons | 350,00 |
| 6-10 persons | 410,00 |
| 11-15 persons | 470,00 |
| 16-20 persons | 530,00 |
| 21-25 persons | 590,00 |

The excursion duration is 2 hours 30 minutes.
The displayed prices for a tour from the group.




You can make reservation by calling:

(+38 032) 247 54 51

(+38 067) 672 18 33

Our working hours are 09:00 till 20:00, Monday to Saturday

Or you can submit online reservation request for booking excursion "Austrian Lviv"




Sightseeing excursion

Austrian Lviv

Churches of Lviv

Romantic Lviv

Lychakiv cemetery

name en

name en
Detailed interactive map of Lviv.