Romantic Lviv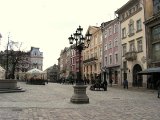 Lviv medieval, mystical, mysterious...
Are you interesting to listen about Lviv erotic? After all, our city is famous for not one mysterious love story, lovingly duel, death in love...

During our excursion "Erotic Lviv" we will tell you love stories, which live in the walls of the medieval city.

From the begining three charming love story of medieval Rynok Square.

Vilchkivska house.
Here was born love story of lady Vilchkivny, which then ended by the duel between candidates for her hand. This was the only one event, when because of love the court of the city was not condemned to death the duelists.

Royal Love Jan Sobieski to Maryseyky..
When she moved to the family in Paris, he puted on mourning clothes. He wore it until his beloved did not return to home... Lovers have been waiting for 10 years for their marriage, but... because of the political interests, she was forced to marry Jan Zamoyski.

Royal Love Władysław IV to the petty bourgeois Agnieszka Lushkovskoyi.
Driving through the Rynok Square, king drew attention to the girl, which has been laughing too loud on the second floor. Since that time they fallen in love infinitely. But destiny is unfair to lovers and the King died in front of his beloved Agnieszka.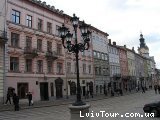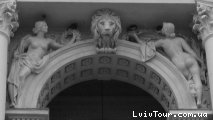 Place of birth Masoch. Masoch-cafe. Monument Von Sacher Masoch.
In Lviv was born, studied and started writing career Masoch. He was a son of the head of the Lviv police in the middle of the ХІХ century. Masoch was famous as a writer in the whole Europe. Critics called him as a Galician Turgenev, which was popular at that time. Before his death in psychology appeared the term "masochism", which was derived from his name.

"What love combining that death do not separate". (Poet Simon Shymonovych the XVI century). The inscription on the graves of Ukrainian and Italian lovers which separated the plague.

"The Consequences of Love"
The history of jealousy to the actress that ended death of both the lovers.

The modern bank on Mickiewicz Square.
Levitsky was insanely jealous actress Shandarovych to her own husband. A fate felt sorry nobody...
Levitsky shot at his beloved, and then drank of dose of the poisoned himself.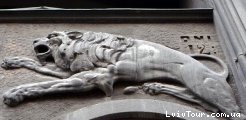 Lions.
Radio house in the Kniazia Romana str.

Mone's House. Grave of Arthur Hrodher. Oak of Hrodher.
This is a story about Baroness Vanda and artist Arthur Hrodher, who met each other at the ball. This was the first dances in her life. All dances she promised him and only him. It was his evening ... After that he given her a sea of ​​flowers and even a live bear. Soon afterward he went to Paris, whence he was taken already dead.

Brothel with statues of onanist.

City casinos.
Ballroom palace which were visited by many rich brides.

Venus and Mars.
A couple in which, the woman was selling love, and a man - the war.

And finally - Opera House.
The sculpture of the famous theater thoroughly imbued with the spirit of eroticism.

And that are not all the interesting stories of our romantic city!




| | |
| --- | --- |
| Number of persons | The cost for a group tour, UAH |
| 1-5 persons | 350,00 |
| 6-10 persons | 410,00 |
| 11-15 persons | 470,00 |
| 16-20 persons | 530,00 |
| 21-25 persons | 590,00 |

The excursion duration is 2 hours 30 minutes.
The displayed prices for a tour from the group.




You can make reservation by calling:

(+38 032) 247 54 51

(+38 067) 672 18 33

Our working hours are 09:00 till 20:00, Monday to Saturday

Or you can submit online reservation request for booking excursion "Romantic Lviv"




Sightseeing excursion

Austrian Lviv

Churches of Lviv

Romantic Lviv

Lychakiv cemetery

name en

name en
Detailed interactive map of Lviv.