Tree room apartments #28 Kulisha str.
This three room spacious apartment is a perfect combination of classic décor and contemporary amenities. It is located in the central part of the city, in 5 minutes walking from the Opera House, on the third floor of the building.

The apartment has everything you need for a comfortable stay: cable TV, fridge, gas stove, microwave oven, electric kettle, washing machine, iron, ironing board, hair dryer.

The rooms are isolated. There is a big double bed, two comfortable pull out sofas and one an unfolding sofa.

The toilet is separated from the bathroom. There is a corner bath and shower cabin in the bathroom.

The apartment has independent heating system, cold and hot water 24 hours/day.

Cost of the apartment for 5-8 persons – 900,00 UAH.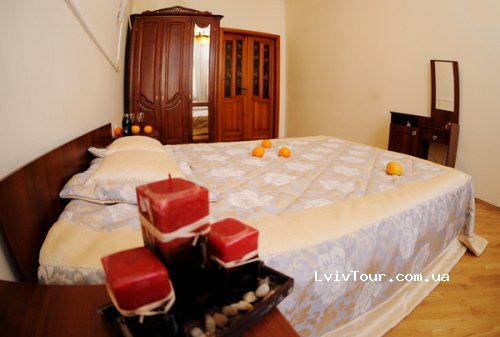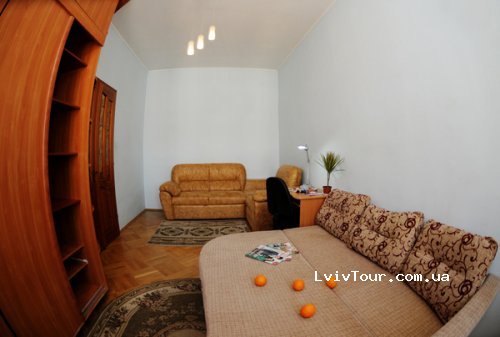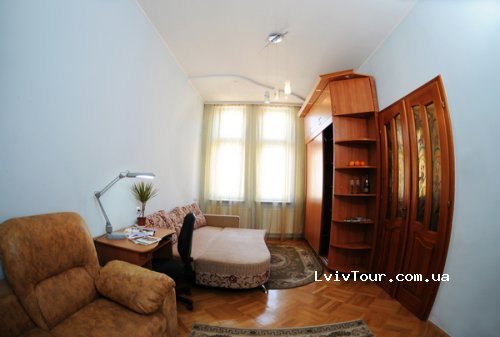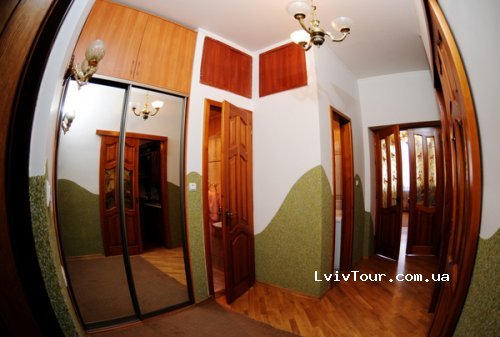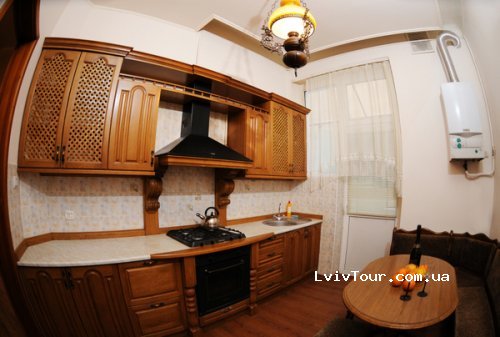 You can make reservation by calling:
(+38 032) 247 54 51
(+38 067) 672 18 33
Our working hours are 09:00 till 20:00, Monday to Saturday
Or you can submit online reservation request for booking apartment #28 Kulisha str.
Max persons: 4 (2+2)
Price: 800 грн.
Max persons: 10 (2+2+2+2)
Price: 900 грн.
We strongly recommend that you read the terms and conditions of apartment booking.
Detailed interactive map of Lviv.